Windows 11 multichannel audio for Beatport DJ
What is multichannel audio
The Next Beat by Tiësto is equipped with a 4 channel built-in soundcard: you can use speakers and headphones simultaneously while DJ-ing. If you want to setup this feature in your browser based Beatport DJ App, just headover to the settings (click the gear wheel op the top right) and click on 'audio' in the menu on the left. Choose 'Headphones preview with multichannel soundcard' (see image below) if you want to start using this.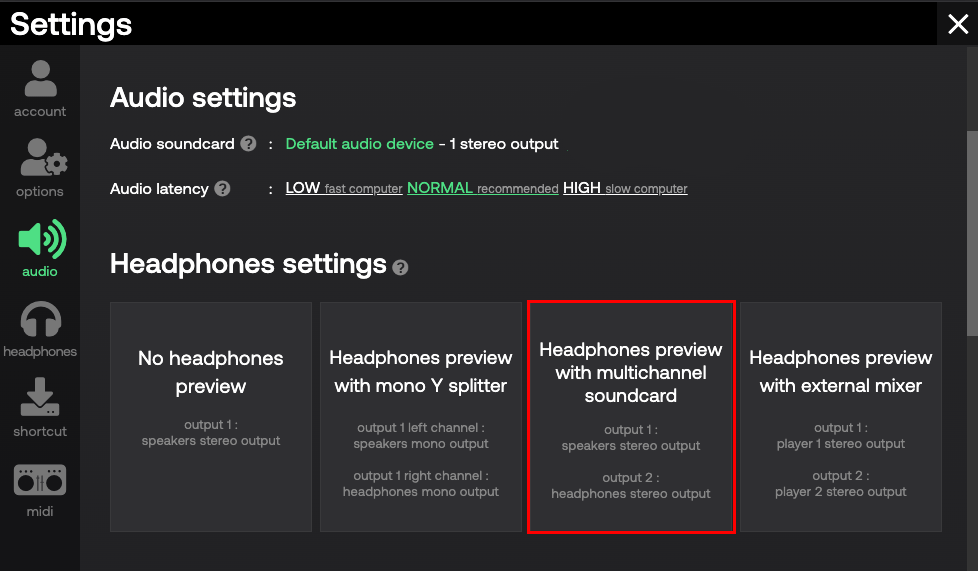 After you have clicked this option in the Beatport DJ App settings and your multichannel audio configuration is not setup properly in Windows 11 itself, the application asks you to do so. It can be challenging to set this up in Windows 11.
Step by step instructions
Click on 'Search' in the menu bar in Windows 11
Type 'mmsys.cpl' and press enter on your keyboard

After sound settings are opened, select your speakers and click 'Configure'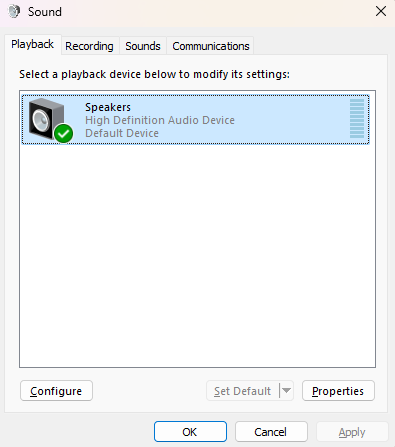 Choose 5.1 Surround from the list, and click on 'Next'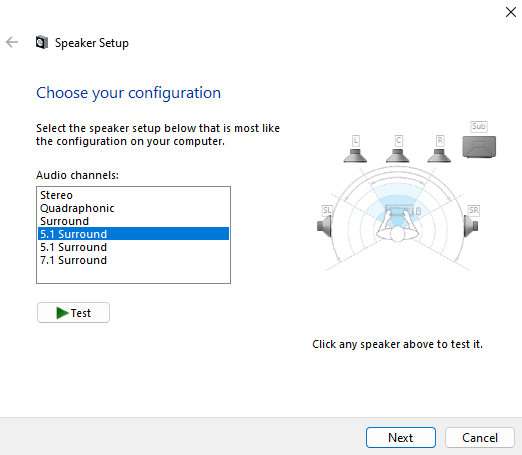 Check 'Center', 'Subwoofer' and 'Side pair' (probably checked already)
After that, click 'Next' a few times to finish configuration.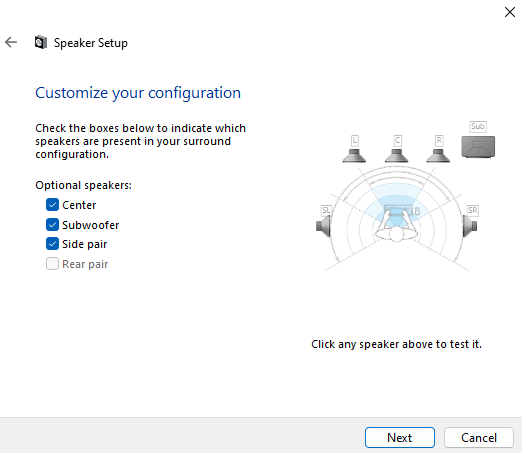 Your setup is now completed. In the Beatport DJ App, you can now choose and enable the Multichannel Audio feature.